Lichter – Age 15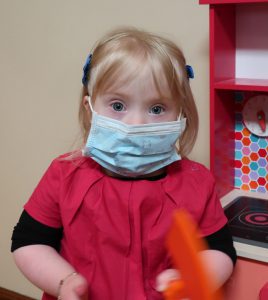 To My Most Beloved Sister Rikki,
As Corona began to storm,
It did transform,
The definition of the norm,
But worry I did not.
Because I knew,
That with you,
This ordeal I'll get through,
With the Special Sister I've got.
From the start,
You warmed my heart,
With the special part,
You had in my life.
You are the one,
Full of giggles and fun,
Your softness attracts everyone,
You are a delight.
I learn from you each day,
Hear the adorable things you say,
And see how nicely you play,
With a toy.
It is a true gift,
Our feet we happily lift,
And dance together so swift,
What a joy.
I relish to sit on a rug,
And embrace you in a hug,
So tight and snug,
And your soft cheeks to kiss.
Because your embrace,
With your original grace,
Brings a smile on my face,
It is pure bliss.
We work hand in hand,
And you understand
My love to you, and
Our tight bond.
Sister dear,
With you I care,
Together to share,
Memories so fond.
So being in "quarantine",
Has given me gasoline,
For I have been
With you all this time.
Together we keep strong,
And we sing the same song,
To me you belong,
Cuz, I'm yours and you're mine.
With Love,
Your "only" sister home with you